Bali is an Indonesian island located in the westernmost end of the Lesser Sunda Islands, lying between Java to the west and Lombok to the east. It is one of the country's 33 provinces with the capital of Denpasar towards the south of the island. Bali is the home of the Balinese people, who make up around 4.3 million of Indonesia's total population of 260 million. The island is approximately 140 kilometers long and 80 kilometers wide.
Bali is a popular tourist destination for a number of reasons, including its picturesque beaches, its lush and varied landscapes, its uniquely Hindu culture, and its laid-back atmosphere. If you're looking for a place to relax and soak up some sun, Bali is the perfect choice. Here are the 5 best reasons why visiting Bali should be on your travel bucket list!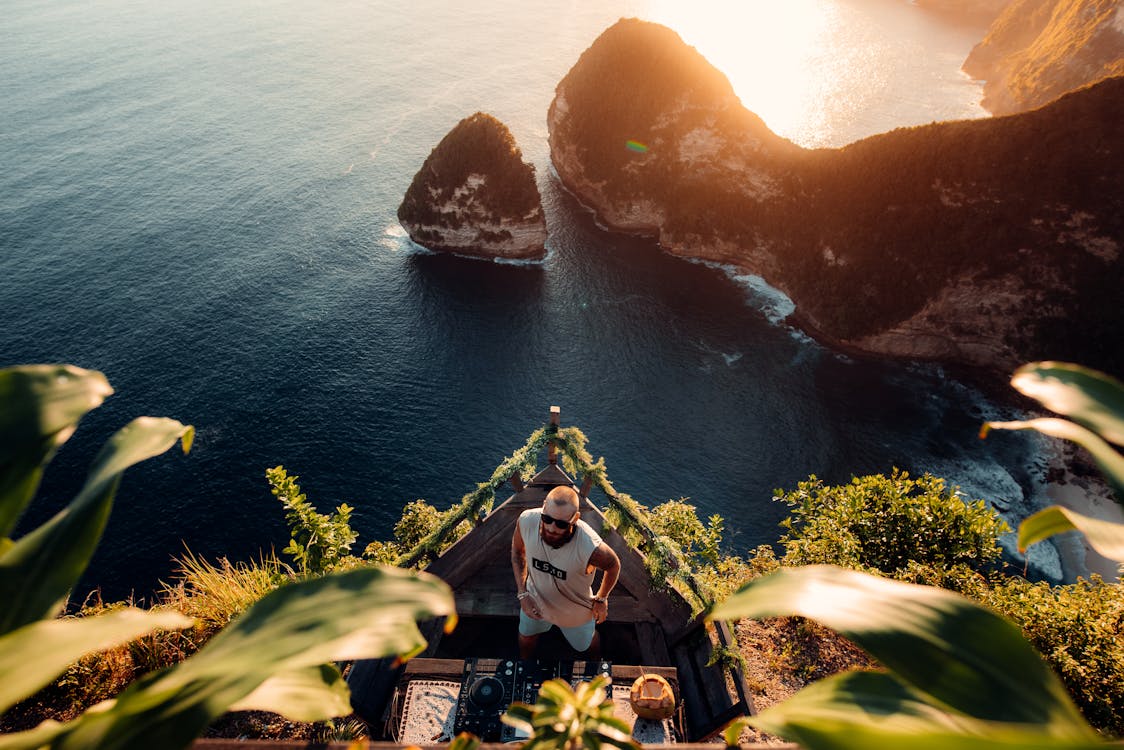 Bali is an incredibly beautiful island.
The beauty of Bali knows no bounds, from its palm-fringed white sand beaches and the rugged cliffs of the Bukit Peninsular, to sweeping paddy fields and green terraced hillsides. It is home to some of the most stunning scenery in the world. The gentle breeze, warm sunshine and crystal-clear waters make Bali an incredibly calming and beautiful place to visit. What's more, Bali is filled with lush and vibrant vegetation, including towering waterfalls, dense forests and colourful flowers. The sunsets here are renowned for being some of the most beautiful in the world. It has rightly been dubbed the "Island of the Gods".
Bali has something for everyone.
No matter what you're looking for, Bali will have something to appeal to you. From sun-soaked beaches and hidden coves where you can swim in calm waters or take part in other water activities like surfing and sailing, to temples and cultural spots for sight-seeing, Bali has it all. It's also a great destination for foodies, with plenty of delicious Indonesian cuisine to try from around the island. If you are an adrenaline junkie, Bali has a host of adventure activities such as diving, parasailing and skydiving, with plenty of thrilling design parks to explore. If you're after something more low key, there's a number of yoga and meditation spots throughout the island to help nurture your mind, body and soul.
The people of Bali are incredibly friendly and welcoming.
The people of Bali are renowned for being warm and welcoming. The Balinese people have a culture rich in tradition and religion, which is reflected in their hospitality. Bali has a melting pot of different cultures and religions, and visitors are often treated to a unique insight into the unique lives of the islanders. What's more, many residents speak English, although it is worth learning some of the local language to help forge a connection with the locals. Doing so is sure to make your trip even more enjoyable. Bali is a place where you can explore, learn and make lasting friendships.
Bali is a great value for your money.
Holidays in Bali don't need to break the bank. There is a great variety of accommodation available, from luxurious retreats and villas to budget-friendly guesthouses. Similarly, there's no need to overspend when it comes to eating out. There's an abundance of delicious yet inexpensive local eats, from spicy mie goreng noodles to freshly-caught seafood. A holiday in Bali doesn't have to cost you an arm and a leg, which further adds to its appeal.
There are endless things to do and see in Bali.
From exploring the stunning beaches to discovering hidden rural villages and unique temples, Bali has something to offer everyone. In addition to its world-renowned beaches, Bali has a wide selection of museums, galleries and cultural attractions. Not to mention its lively nightlife, fantastic shopping and exhilarating adventure sports. The island has something for everyone regardless of the season – from blissful days soaking up the sun on the beach to escaping the crowds in the hidden jungles of Bali. Conclusion: The beauty of Bali is legendary, and it is easy to see why. There's no better place to take a relaxing holiday that is also filled with adventure. With its incredible range of attractions, from its stunning beaches to its vibrant culture, and its great value for money, Bali should be at the top of your travel bucket list.