Flying with your dog can be a great way to travel with your best friend. But it's important to be prepared and to know what to expect before you take to the skies.
This blog will cover everything you need to know about flying with your dog, from how to prepare your pup for the journey, to what to expect during the flight, and how to make the experience as stress-free as possible for your furry friend.
So, whether you're a seasoned traveler or taking your first trip with your dog, read on for everything you need to know about flying with your four-legged friend!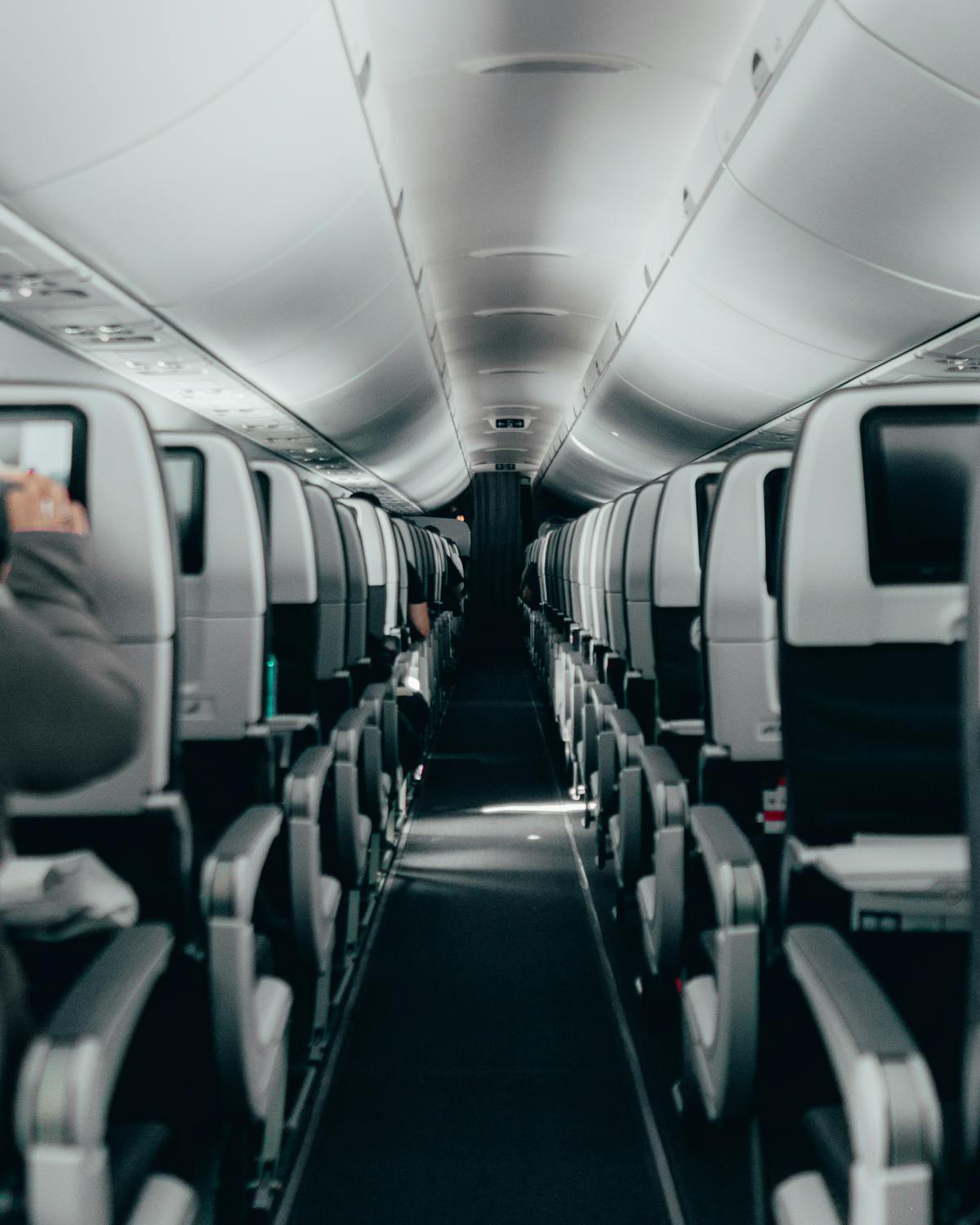 1.Why You Should Travel With Your Dog.
Traveling with your dog can be a great way to experience the world together and make new memories. It's often cheaper than leaving your dog at a boarding facility or with a pet sitter, and means your pup will get to stay with you for the entire journey. Plus, in most cases, you won't have to worry about your pup's security or health and will be able to ensure your pup is getting the best care possible. Traveling with dogs can also give your pup the chance to experience new places and explore the world with you. Even if you'll only be in the destination for a short time, it will still be a valuable experience for your pup and a great change-up to their normal routine.
2.How to Prepare Your Dog for Air Travel.
Before you book your flight, it's important to take some time to prepare your pup for the journey. Firstly, it's important to identify the airlines that allow pets in-cabin with you, and any fees and requirements associated with traveling with a pet. specific breeds, age and size restrictions may apply, so make sure you check these out beforehand. You'll also need to provide documentation for your pup, so it's best to visit the vet to ensure your pup is fit and healthy to fly, and to get a health certificate from the vet. In most cases, the health certificate should be provided at least 10 days prior to travel - so make sure to factor this into your planning. Additionally, you may need to get an international rabies certificate if you're traveling internationally.
3.What to Expect When Flying With Your Dog.
When traveling in-cabin with your pup on a plane, you can expect the airline crew to inform you of the specific regulations. Your pup will typically need to stay in a crate or carrier that is small enough to fit under the seat in front of you, and airlines will usually have strict rules regarding which carry cases they will allow. Once you and your pup have boarded the plane, you'll need to keep your pup in their carry case at all times, and airlines may also have limits as to how often they are allowed out. Generally, airlines will require that passengers do not occupy the Central aisle seat if they're traveling with a pet, as it's important to give your pup enough space.
4.Making Your Flight as Stress-Free as Possible for Your Dog.
There are some measures you can take to ensure your pup's flight is as comfortable and stress-free as possible. Firstly, invest in a quality pet carrier that has plenty of space for them to move around, and one that is comfortable enough for them to rest in - airlines may reject carriers that don't meet their standards. To calm any anxiety your pup may feel during the flight, consider giving your pup a natural calming supplement. Additionally, you might want to bring along some of your pup's favorite toys or blankets - just be sure to pack these separate from your carry-on luggage.
5.Tips for a Smooth Arrival.
When you arrive at your destination, it's important to be prepared to make the transition as stress-free and smooth as possible for your pup. Depending on the temperature, you may need to bring a light jacket for your pup, particularly if you're traveling to colder climates. If your pup doesn't already have an ID tag or microchip, it's also best to ensure they have some form of identification while traveling, in case they get lost. Once you arrive, take your pup outside to get some fresh air, but make sure you're in a safe, dog-friendly area and always have them on a leash.
6.Arriving Home Safely.
Once the time comes to fly back home, there are a few things to keep in mind to ensure your pup's journey home is smooth. Consider packing a few food and water treats for your pup, as well as a couple of their favorite toys, to keep them entertained and comfortable during their flight. As always, it's important to ensure your pup is comfortable and secure in their travel carrier or crate, and if your pup is uncomfortable, stressed or anxious during the flight, you can reach out to a member of the cabin crew for assistance.
7.Conclusion.
Traveling with your pup can be an amazing experience, but it's important to be well-prepared before taking to the skies. From understanding the specific regulations of the airline and booking a pet-friendly flight, to making sure your pup is healthy and has the necessary documentation and identification tags - there's a lot to keep in mind before your trip. But once everything is taken care of, traveling with your pup can be a fantastic adventure and an unforgettable experience for both you and your furry friend. Happy travels!